Learning Kindness & Responsibility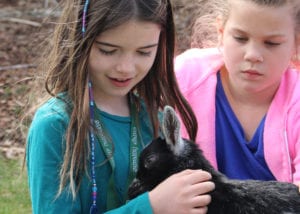 Animals and children! Because Berkshire Humane Society understands that special connection between them. we've developed a number of humane education programs just for our young animal lovers. Through these programs, we promote the welfare of animals as well as foster kindness, responsibility, and respect for all members of the community.
Please note that we're evaluating our Education Program and will not be offering Camp Humane for the summer of 2023. Stay tuned for educational programming in the fall.
Berkshire Humane Society is available for school visits throughout Berkshire County, and local groups are welcome to the shelter for tours and presentations.