Serving Animals & People Since 1992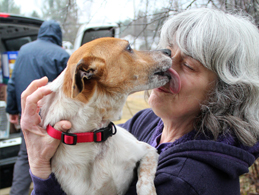 After taking over from the Massachusetts Society of the Prevention of Cruelty to Animals (MSPCA) in Berkshire County, Berkshire Humane Society (BHS) opened in 1992 as a private, nonprofit open- admission animal shelter. Since then, BHS has continuously evolved and innovated to meet the growing needs of animals and their people in and around Berkshire County.
In 2003, BHS moved from Cadwell Road to our state-of-the facility on Barker Road in Pittsfield. Besides expanding our capacity to care for homeless animals from 30 to over 100, the new space allowed us to develop our services and educational and outreach programs.
To help find homes for the increasing number of kittens and cats, BHS opened the doors of Purradise, our satellite feline adoption center, in 2010. Since the creation of Purradise in Great Barrington, no kittens or cats have been euthanized for reasons of space.
Thanks to three dedicated volunteers, Catwalk, an upscale women's resale boutique in Great Barrington, was launched in 2014 to provide an additional source of revenue for BHS. That year, we also finished construction of our SafePet Room, which offers temporary foster housing for the pets of owners who are in crisis or transitions.
In the future, BHS will always be looking for ways to continue to be one of the best resources for the animals and the people in our community.