Serving Animals & People Since 1992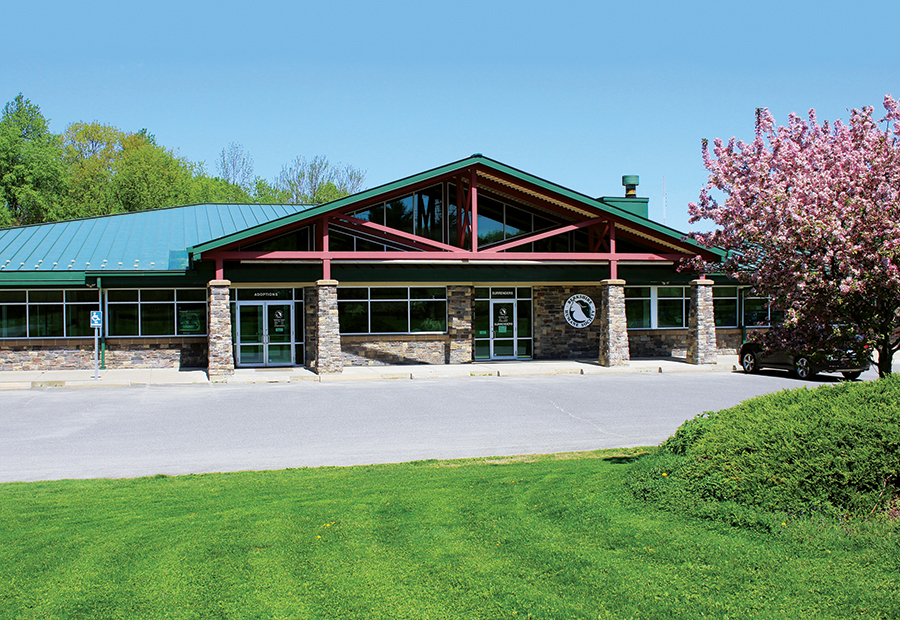 Located in Pittsfield, MA, Berkshire Humane Society (BHS) is a private nonprofit animal shelter.
Since our beginning in 1992, BHS has sheltered over 43,000 homeless animals who are cared for and made available for adoption. We aren't  affiliated with the Massachusetts Society for the Prevention of Cruelty to Animals (MSPCA) or any other animal welfare group.
BHS prides ourselves on being a valuable member of and an essential resource for our community.
As the only open admission shelter serving Berkshire County and surrounding areas, BHS accepts all companion animals – no matter their age, breed, temperament, or health. There is no restriction on the length of time that any adoptable companion animal remains at the shelter.  Some are with us for only days before they are placed with new loving families – others for months. We're proud that we're able to rehome 100% of all our healthy, adoptable dogs, cats, small mammals, and birds.
In addition to our primary mission of sheltering homeless animals, BHS offers many vital programs and services that benefit owned animals and their people in our community. These include low-cost spaying and neutering, free educational programs for local schools and organizations, a pet-food pantry for financially challenged pet owners, and temporary foster care for the pets of owners who are in crisis or transition.
BHS receives no local, state, or federal funding. Therefore, the welfare of our companion animals and the future of our organization depend on the compassion and generosity of our friends and supporters.