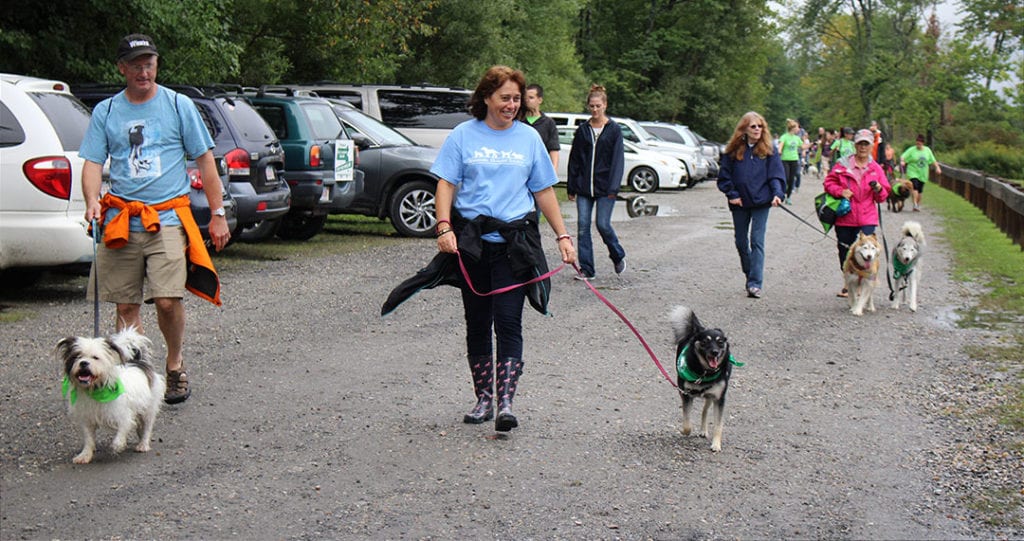 On Sunday, September 11th, Berkshire Humane Society (BHS) will return to the First Street Common in Pittsfield, the location of some of our early walks, for Woofstock 2016. Besides a lovely 1 ¼ mile stroll around downtown Pittsfield, the day's family-friendly events include demonstrations, raffles, local vendors, games for dogs and their kids, and delicious food.
Woofstock 2016 kicks off with the popular pancake breakfast at 8:00am. Registration begins at 10:00am followed by the walk at 11:00am. Remember – you don't need a dog to participate!
Although Woofstock is a dog walk, it benefits all the animals and programs at BHS – from providing formula for orphaned kittens and dental care to senior cats to offering free humane education to local schools and organizations, temporary foster care for animals whose owners are in crisis, and a community pet food pantry.
Our goal for Woofstock 2016 is to raise $30,000 in pledges and donations. With your help, we know that we can reach it.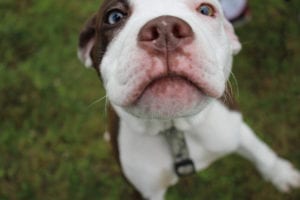 Do you want to participate in this important annual fundraiser?
Here's how….
Create your Personal/Team Fundraising Page
Join a Team
Visit a family member or friend's Fundraising Page
Print a Paper Registration Form or Flyer to share with friends and family
Download your pledge and registration forms and so much more by visiting BerkshireHumane.org. If you can't come to the event but still want to help the animals, go to our website and follow the Woofstock link to Donate Now.
Have Lunch with Steve Caporizzo
Like last year, if you raise $500 or more in pledges, you'll be invited to a luncheon hosted by Steve Caporizzo, WTEN's chief meteorologist and founder of Pet Connection. Date and time to be announced.
"I love Woofstock because it really highlights the important bond between people and dogs," says John Perreault, Executive Director of Berkshire Humane Society. "We have people who have adopted dogs from us and come back to show them off. And we have people who want to raise money and help the dogs who haven't been adopted. It's always a great day for the dogs!"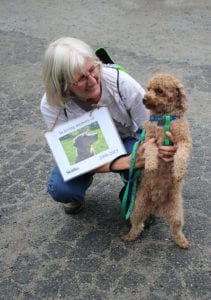 Tickets for the Subaru Car Raffle will also be on sale. This year's car is a 2017 Forester Premium with lots of extra. The total package is valued at over $29,000. Tickets are $40 each or three for $100. The drawing will be held on Saturday, October 29th at BHS during our Open House.
The BHS merchandise table will be well-stocked with lots of goodies.
BHS sends our appreciation to Pittsfield Cooperative Bank, Berkshire Eagle, A-1 Security, Different Drummer's Kitchen, Greylock Federal Credit Union, West Oil Company and others for their support of Woofstock 2016.
We look forward to seeing everyone at the First Street Common for Woofstock 2016!
For questions or more information, call Diane Briggs 413-447-7878, ext. 131.