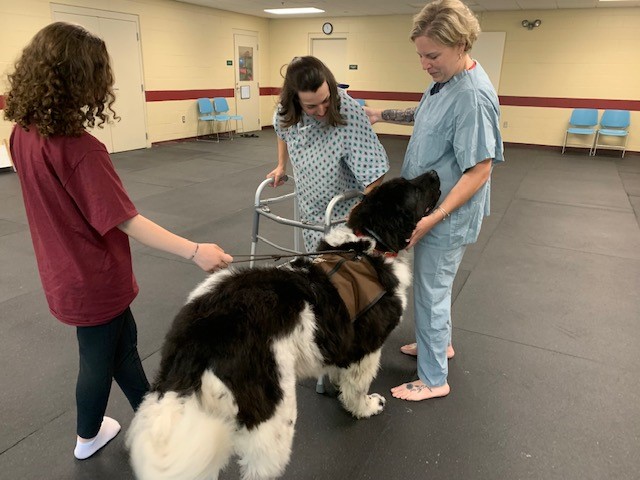 Therapy dogs are trained to comfort people who, for a variety of reasons, need a lift in spirits that sometimes only a dog can provide.
This class will help prepare you and your dog to be comfortable and pass an evaluation to become certified from a Pet Therapy Organization of your choice. This is a preparation class only; you and your dog will not be certified at the end of the course. Instructors will explain next steps on how to become a registered/certified therapy team.
Requirements:
Dog must be 1 year old or older and have lived with the handler for at least 6 months.
Dog must NOT be trained in aggressive training of any kind.
Dog must be willing to engage with other people besides their handler.
Animal must NOT be on a raw diet, and up-to-date with immunizations.
Dog must be on a buckle collar, harness, or martingale collar with a leash.
Class Schedule: Sunday
Time: 2 pm
Instructors: Terry Cormier and Susan Rodman
Cost: $200 for 6-week program