By Amy Santella, Store Manager of Catwalk Lenox
My personal connection to Berkshire Humane Society started 15 years ago when I adopted my first cat. Then a year ago, I saw there were kittens and adopted one. When I went to pick her up, I ended up adopting her two brothers, too! I'm not sure if Berkshire Humane Society thought I was crazy or crazy-awesome!
A few months ago, I was at lunch with Diana Wall, a Berkshire Humane Society board member, and she was talking about the opening of a second Catwalk Boutique. I had been wanting to return to retail because I wanted to work with people, so when I heard there was a job opening, I applied. I was thrilled to be hired as the sales associate at the Lenox shop, and then four months later I interviewed for the store manager position, and was promoted. It's been a dream!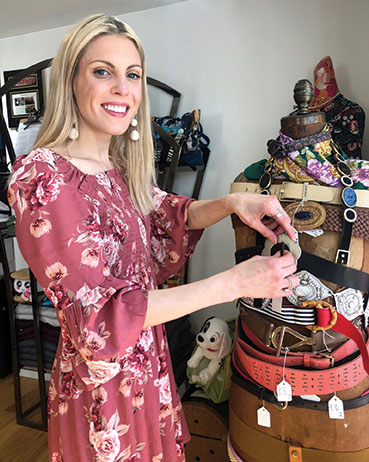 Before my grandmother passed, she told me that she wanted me to open my own store and sell her clothing and jewelry so that others could enjoy it. My family donated her collections to Catwalk, and each day while working, I know I am making her proud. My heart smiles when we sell a piece of her clothing.
The town of Lenox has been extremely welcoming. We already have regulars at the new store, and people who make a day of shopping here and at the Great Barrington location. One thing we're working on is helping our supporters understand our donation policy. We accept donations at both stores any time we're open. You don't need an appointment. We don't accept housewares, though we take certain items for displays. The store focuses on women's fashion and accessories. We do have a small men's section at Lenox, and we're starting to sell active wear. We get quite a few donations that are new with tags. That's something that people don't always realize—we sell a lot of new stuff!
All jobs have their challenges. Sometimes we have a ton of donations, and processing can be a little crazy-making. In the beginning, I pressured myself to get everything on the floor right away, but now I'm more discerning. I put a lot of things aside, and each week we refresh what's available on the floor so that it's always different.
The thing I love most about my job is the amount of returning customers we have and the excitement after every purchase that ends with, "See you soon!" I also love our volunteers, and how much everyone cares about animals and Berkshire Humane Society's mission. We all work together to make people happy and help animals, too. There are a lot of strong, independent women at Catwalk, and that's amazing and empowering.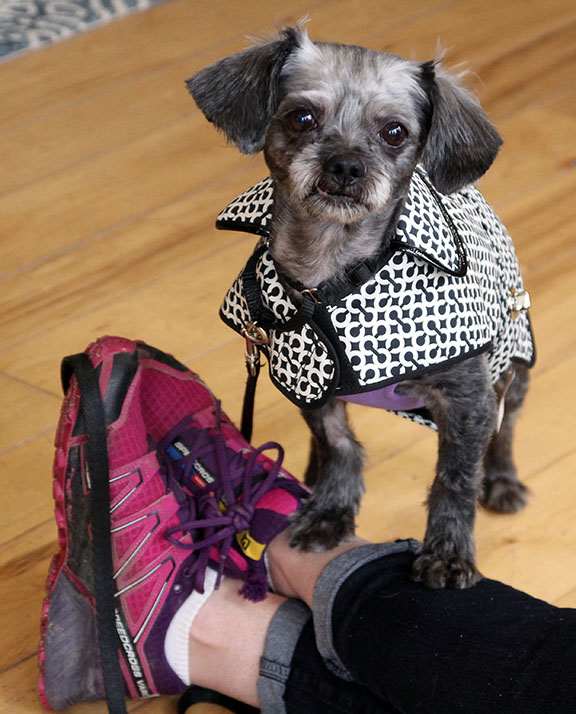 My entire team is friendly and outgoing. That's what I look for in volunteers—you need to be able to talk to new people. Fashion sense is very helpful, of course. Everyone who volunteers has something unique about their style, or a way they accentuate their look while they are at Catwalk. You need to be able to complete tasks and stay focused. Volunteers price, steam, and run the register. There are light cleaning duties.
My team helps me process. We all look over the clothes to make sure the quality is top notch. It's really helpful to have a lot of eyes to catch tears or stains. We want all our clothing to be in the best condition possible. The greatest compliment is when first-time customers remark that they didn't know the shop is all resale. We're a team of perfectionists!
We have a lot of fun working together and with everyone at the Great Barrington store. We laugh a lot while working hard. But the absolute best part of Catwalk Boutique is helping the animals, and feeling good about that. We're always talking about the animals. On this hanger is a dress that will help us buy a bag of dog food. This item will buy a bag of cat litter. Everything we do is for them. That's what it's all about.