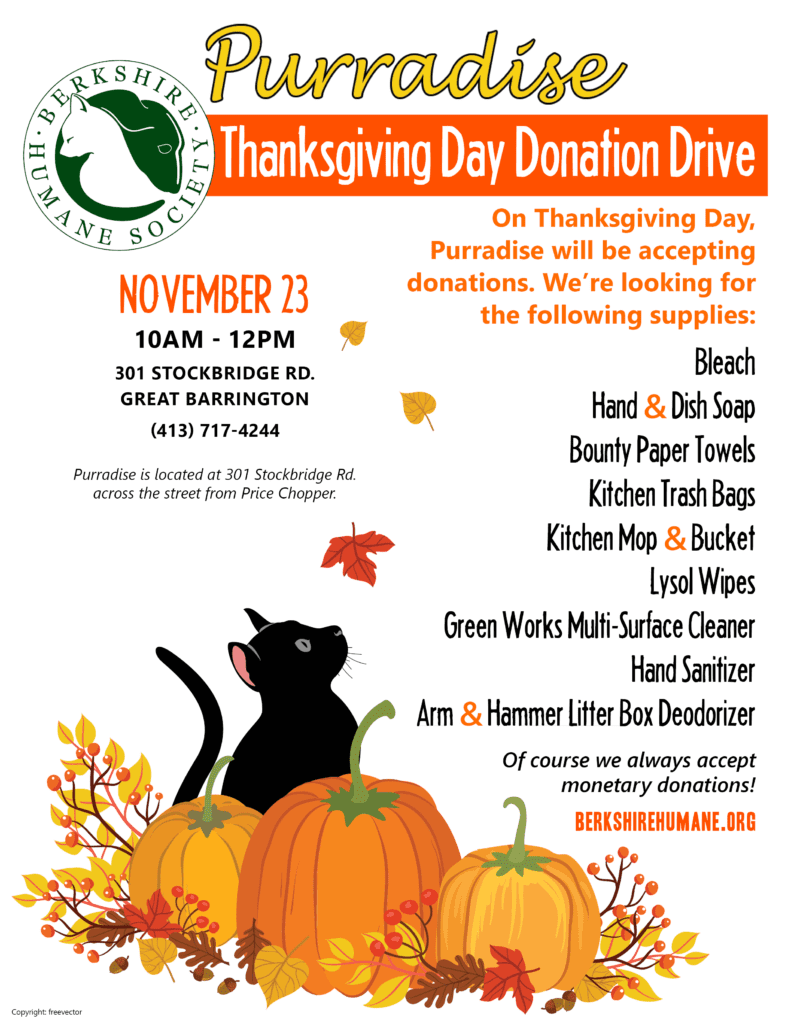 Purradise will be open on Thanksgiving Day from 10am – noon to accept donations. We're looking for the following cleaning supplies:
Bleach
Hand and Dish Soap
Bounty Paper Towels
Kitchen Trash Bags
Kitchen Mop & Bucket
Lysol Wipes
Green Works Multi-Surface Cleaner
Hand Sanitizer
Arm & Hammer Litter Box Deodorizer
*Of course we always accept monetary donations as well!
Purradise is located at 301 Stockbridge Road in Great Barrington across the street from the Price Chopper.