By Diane Briggs, Administrative Assistant
On a cold day, late in December, 2019 a concerned person brought in a black cat to Berkshire Humane Society that was found as a stray in Becket. Upon intake, we determined this feline was an approximately 5-year-old neutered male who was somewhat thin and slightly jaundiced. We suspected the jaundice was due to fatty liver disease, which can happen when a cat's body is undernourished or without food for even a few days.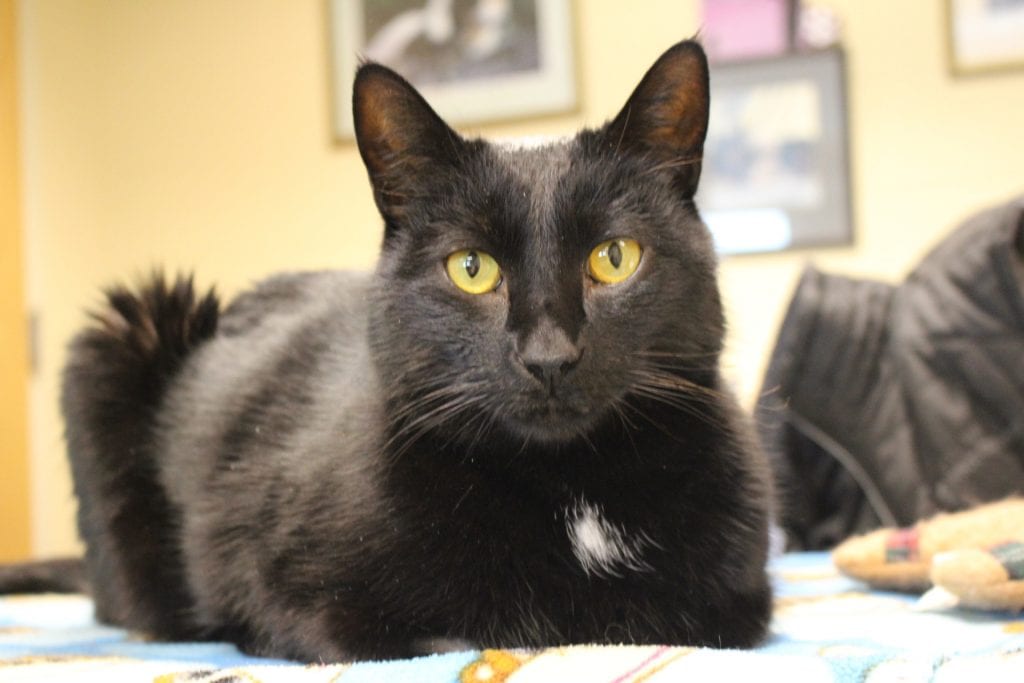 We named this sweet boy Ralph. We put him in a quiet, warm cage with fresh water and some food. Because no one knew how long Ralph was out there as a stray and considering all the stress he endured, we were careful not to overfeed him initially.
Ralph was content in his space. He was warm and seemed to know he was finally safe. We could tell he once had a good home and was loved. Ralph came to life whenever we went to his cage; he just wanted someone to pet him.
Our feline staff carefully monitored his condition and gave him IV fluids to rehydrate him. They also gave him some medication and an appetite stimulant. After a few weeks, Ralph's condition stabilized.
I have a huge soft spot in my heart for "down and out" animals so I asked if Ralph would do better living in our office area. Well, Ralph moved in and was the most amazing, loving animal I could ask for. We continued his IV therapy and medications and we saw his appetite and digestive system improve slightly.
Our dedicated and knowledgeable staff continued to monitor Ralph. The jaundice lightened up a little, but he was still not 100 percent healthy. A caring person paid for an ultrasound and blood work so we would know what was going on internally. At Berkshire Humane Society, we realize how limited funds are and were grateful for this gesture.
No mass was seen in Ralph's abdomen, but the vet noticed that fluid was collecting in various areas and he had a possible gall bladder obstruction. "Ralph was a very good patient and he just purred during the whole procedure," she said.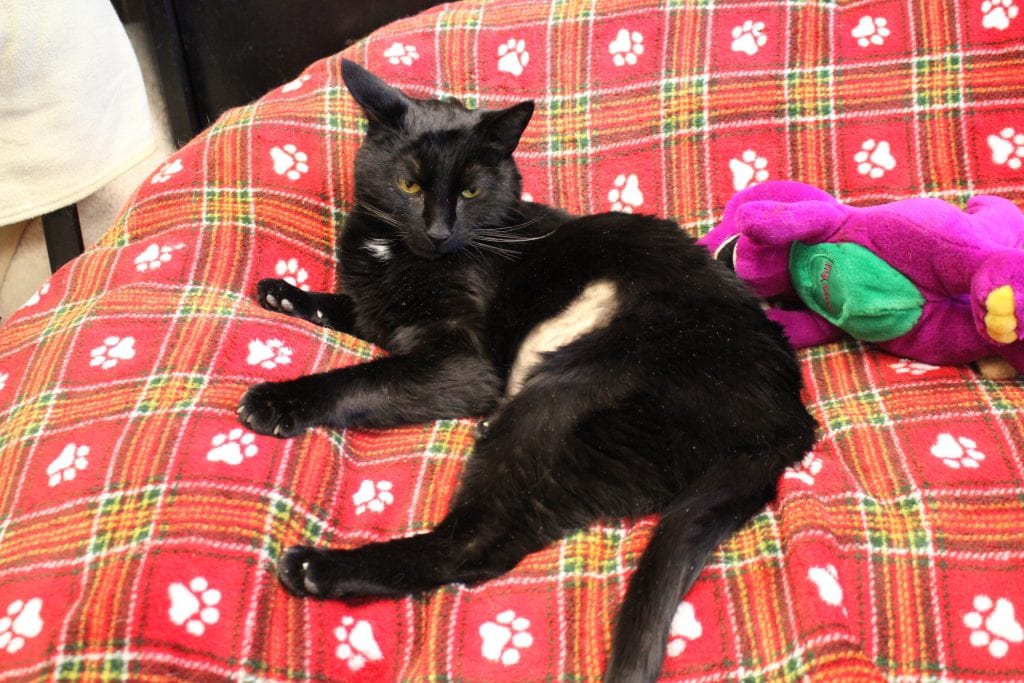 The only option was for Ralph to undergo exploratory surgery. We realized that there were a lot of uncertainties with such surgery and there were no guarantees that Ralph would be OK. However, watching this extremely sweet cat nap on my desk waiting for the next person to pet or brush him made it important to me that we figure out what was going on.
All of the animals at Berkshire Humane Society have sad stories; some arrive in poor shape and need extra help, and we try our best to help them. I felt that if we could help Ralph, that was the least he deserved. He asked for nothing and gave everything he had to each person he met.
When the vet opened Ralph up, he was full of pus from a blocked gall bladder duct. The vets cleared out the fluid and reestablished connection with the gall bladder. Ralph survived the surgery like a trooper – and he was going to be OK!
Now as work on my computer with Ralph comfortably recovering from his ordeal by my side, I am thankful to work for an organization that gives animals like Ralph a second chance. I am also thankful for the people who selflessly donate to help these animals.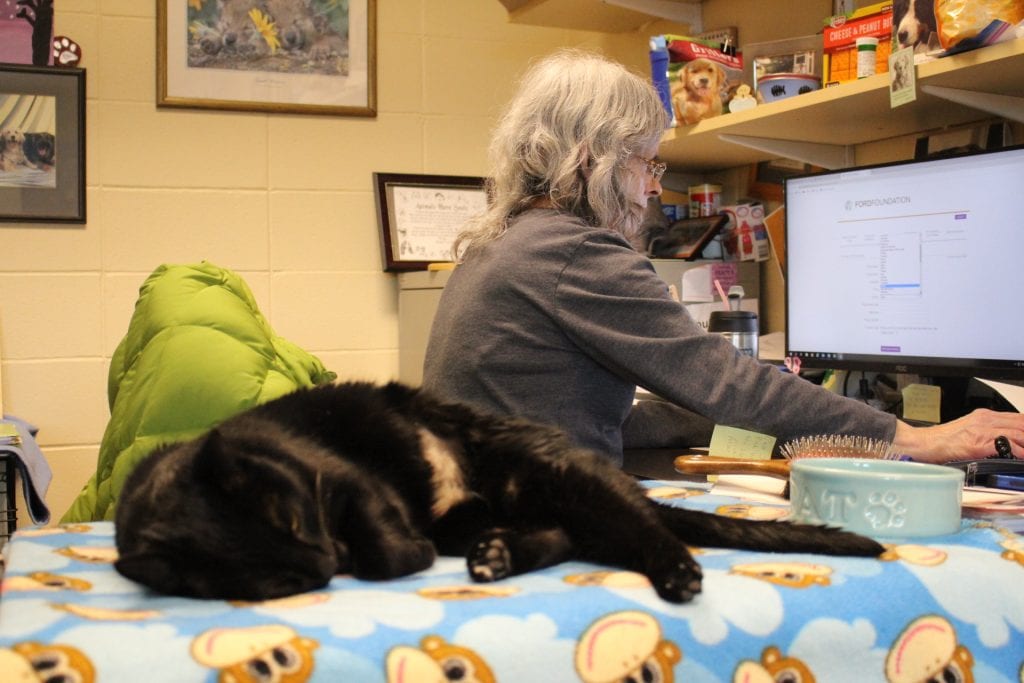 Ralph's surgery was unpredicted and not budgeted for. We hope that as you read this story, you will find it in your heart to help us with his surgery expenses. Every donation, regardless of amount, would be a huge help. I and a friendly black cat who just wants to be loved will be forever grateful.