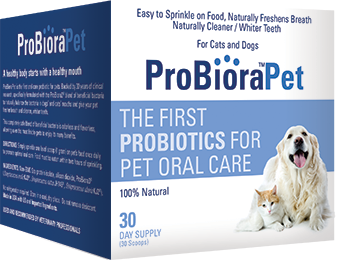 Now through the end of April 2018, all adoptions will take home a free 30-day supply of EvoraPet Probiotic Oral Care. This odorless and flavorless food additive helps naturally freshen your pet's breath and whiten their teeth. All you have to do is sprinkle 1 scoop on their food once a day. Easy peasy!
Special thanks to ProBiora Health, The Jackson Galaxy Project, and GreaterGood.org for these free samples!
You can learn more at https://probiorahealth.com.