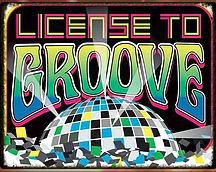 DANCE!!! FOR DOGS & CATS
License to Groove hosts an all-night dance party to benefit BHS
PITTSFIELD – May 30, 2017: Happening this Saturday! Local retro dance band License to Groove will present its 2nd annual Dance!!! For Dogs and Cats. This all-night dance party will take place on Saturday, June 3 at 8:00 p.m. at Berkshire Hills Country Club (500 Benedict Road, Pittsfield, MA). Raffles, door prizes and non-stop great music are sure to make this a fun evening for all. Tickets are only $10 and proceeds benefit Berkshire Humane Society. There will be a cash bar. Doors open at 7:00 p.m. Come dance for the animals!
"This is our second year playing to support the animals at BHS," said Garrett Lechowski, lead guitarist for License to Groove. "We're all animal lovers and have pets at home – there's nothing we enjoy more than playing great music for people, especially when it supports a local nonprofit. I hope we have even more people come out this year to dance for the animals!"
License to Groove will play '70s and '80s dance music while sharing the stage with an incredible lineup of Berkshire musicians from the following bands: Beth Maturevich (5 GUN DRAW), Joe Ciliberti and Rick Bush (HAIR BALLZ), Pat Shepardson and Dave Gigliotti (BLACKWATER), Gary Burchard (F BOMB), Brian Benlien (Solo Acoustic and MR. BONE), Bob Bottume (CIRCLE OF STONE), and Paul Delasco formerly of LEGACY.
Tickets can be purchased at BHS (214 Barker Road, Pittsfield) and Bark-N-Cat Pet Supplies and Gifts (28 Holden Street, North Adams), or by calling (413) 652-1554. Remaining tickets will be available at the door.
Special thanks to generous sponsors: Zogics, Bark-N-Cat Pet Supplies, In Touch Printing, Live 95.9, and WUPE FM.
For further information, contact BHS or visit www.licensetogroove.com.
ABOUT LICENSE TO GROOVE
We provide the groove…you dance until the wee hours…License to Groove plays the greatest from the '70s Disco and '80s New Wave era. The band plays for parties, casinos, dance clubs, weddings, and other special events. Band members include Penny Ciliberti (Vocals), John Worth (Bass and Vocals), John Kiernan (Drums), and Garrett L. (Guitar, Vocals, Synths)
ABOUT THE BERKSHIRE HUMANE SOCIETY
The Berkshire Humane Society (berkshirehumane.org) is a private, nonprofit, open-admission animal support organization with a twofold mission: to ensure the compassionate care, treatment, and whenever possible, placement of homeless animals through the shelter operation; and to promote and improve the welfare of all animals through community education and outreach.
###