Fulfills Goals of Strategic Plan by Hiring Veterinarians, Securing Grant to Provide Accessible Care
Berkshire Humane Society's Wellness Clinic on Dalton Avenue in Pittsfield is expanding services to underserved dog and cat owners in Berkshire County by hiring veterinarians, Drs. Melissa Brady and Dinah Russell and securing a $20,000 grant from the John T. and Jane A. Weiderhold Foundation. The grant will help develop a business model for the clinic through the Open Door Veterinary Collective to expand affordable veterinary care in the Berkshires. Increasing affordable medical services is one of three major goals of Berkshire Humane Society's strategic plan for the next five years.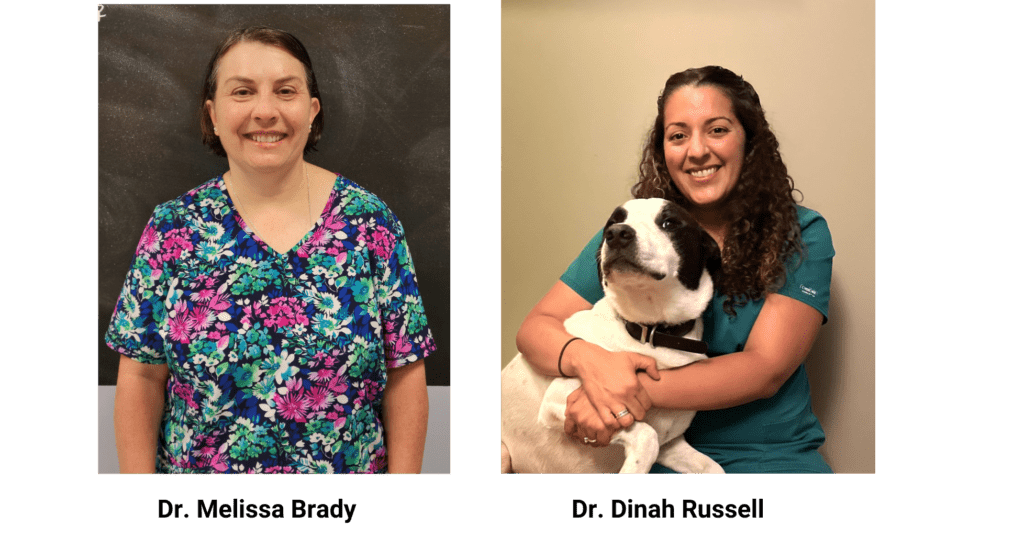 "When we sat down last year to update our strategic plan, the number one concern for keeping pets in homes and out of shelters was affordable medical care for pets," said John Perreault, Executive Director of Berkshire Humane Society. "Opening the Wellness Clinic was the cornerstone to fulfilling this need. At the time we didn't know what the extended future for the clinic would be, but now with our new veterinarians and business mentorship, we're hopeful we can achieve medical program goals of our strategic plan – expanding low-cost basic veterinary services, establishing an urgent care program for non- emergency treatment for common ailments and increasing low-cost spay and neuter services to pet owners in need."
Both veterinarians have previous experience working for animal shelters and will work directly for Berkshire Humane Society. Dr. Russell will begin in mid-October. She practiced for 11 years with a variety of clients in the Northeast and has an interest in educating and providing care to local communities, especially those of low income. Dr. Brady will join the clinic in mid-December. She has more than 25 years of working as a veterinarian for private practices and government agencies along the East Coast from Florida to Massachusetts. A native of Dalton, she looks forward to coming home to work in Berkshire County.
In addition to providing basic wellness and preventative care currently offered at the clinic, the veterinarians will expand services to include urgent care for pets. "This is urgent veterinary care, not emergency care," said Perreault. "Think of it just like urgent care services versus emergency room services for people", he said.
Open Door Veterinary Collective will administer the Wellness Clinic business model through a six-month mentorship. The collective is a nonprofit organization focused on teaching veterinary service providers how to carry out a financially sustainable business model to expand affordable access to veterinary care.
"These are exciting new developments," said Perreault. "It's the first time we're hiring our own veterinarians and we have a partnership with a tried and true organization, Open Door Veterinary Collective, to help us navigate the business side of offering affordable and accessible veterinary care. We're grateful to the John T. and Jane A. Weiderhold Foundation for the opportunity to partner with an organization whose values align so well with ours.
According to Open Door Veterinary Collective's web site, their guiding principles include "all pets and people deserve access to affordable veterinary care" The principles also include "partnerships and engagement within communities that support keeping pets and people together". "Those beliefs describe Berkshire Humane Society, too," said Perreault. We're an adoption organization with a focus on keeping pets in their loving homes.
Back in March, Berkshire Humane Society opened the Wellness Clinic at the former Allen Heights Veterinary Hospital to meet needs of Berkshire County dog and cat owners who had a hard time finding available or affordable veterinary care. To schedule an appointment, call 413- 203-4330. At the height of the pandemic, many families added a pet to their home, while veterinary practices struggled to meet the demand. "Pet owners aren't the only ones having challenges finding timely veterinary appointments Berkshire Humane Society is in that boat, too," said Perreault. "Hiring our own veterinarians will help us help more animals – it will get shelter animals into homes sooner and make space for other animals needing new homes – we currently have waiting lists to surrender animals in all departments."
Besides expanding affordable medical care for pets, other major goals of Berkshire Humane Society's strategic plan include pet retention through increasing capacity to foster pets of people in crisis and expanding training courses of Berkshire Humane Society's Family Dog School, and increasing the shelter's foster program for "hard-to-adopt" dogs and cats. "The animal welfare field has evolved over the years and Berkshire Humane Society has been successful because we not only adapt to, but anticipate changes through strategic planning," said Perreault. "We're thankful for our supporters who recognize our proven track record and help us continue our compassionate mission of helping animals and the people who love them in the Berkshires and beyond."