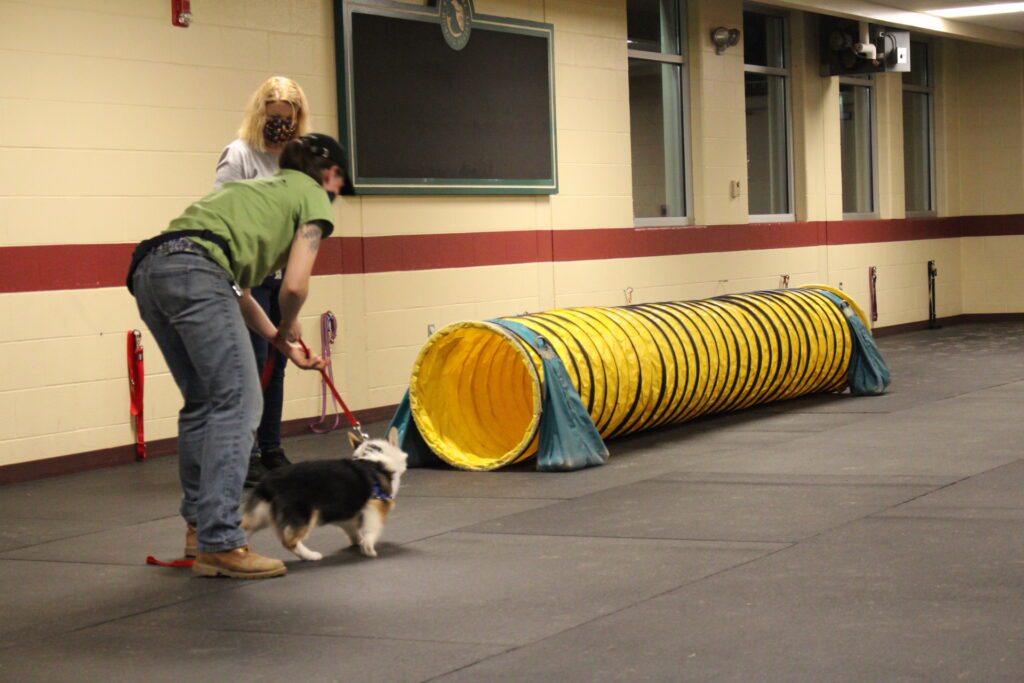 This 4-week class will introduce your dog to basic agility handling and obstacles (jump, tunnel, dog walk), fitness behaviors that will you to create an indoor strength training regime for your dog to help prevent common injuries (ACL tears, shoulder pain, etc.) and promote stability and fun tricks to mentally and physically work your pup anywhere, any time. This is also a great course to help build confidence in shy dogs.
Appropriate for any level of dog and handler!
*To take this course your dog must be 6 months or older, and non-reactive towards unknown dogs and people.
Class Schedule: Tuesday
Time: 5 pm
Prequisite: None
Cost: $120 for 4-week session
Instructor: Haylie Gernert-Dott, CPDT-KA