When:
February 1, 2019 – March 1, 2019
all-day
2019-02-01T00:00:00-05:00
2019-03-02T00:00:00-05:00

During this month of love, we're asking you to support Berkshire Humane Society. Give to homeless animals. Stay home & adore your pets.
WHAT: A Valentine's Fundraiser for Homeless Animals + Snuggle Session with your Pet
WHEN: February, the Month of Love
WHERE: Your Living Room
RSVP: Please consider making a gift by March 1st
All They Need is Love
Donate $125 Treat your pup to a romp in the snow or chill at home on the couch with your cat.
Book a Furry Date Night
Donate $75 Enjoy dinner at home, followed by snuggles & treats on the sofa.
Say It with Belly Rubs
Donate $50 Groom your pet while whispering sweet nothings.
Seal It with a Kiss
Donate $25 (Respectfully) smother your pet with kisses or petting…whichever they prefer!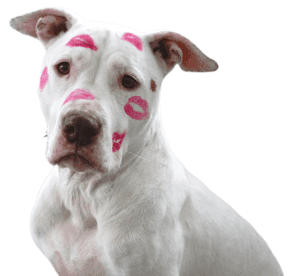 For every $25 donated, we'll smooch a kennel or condo with a paper kiss!
Let's shower our shelter pets with the love they deserve.
Please consider giving by March 1, 2019.
Thank you for caring about homeless animals.