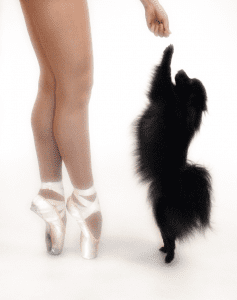 Saturday, August 1st at 11:30am
via Zoom
FREE with a suggested donation to the Berkshire Humane Society upon registration.
Back by popular demand, this participatory event for beloved canines and their dance-loving companions will be led by Elizabeth Johnson Levine, Associate Artistic Director of Dance Exchange, and Debbie Maciel.
Meet us online with your dance-loving pup and be guided through a series of simple and fun movements that highlight the beauty of our pets and the unique relationship we share with our dogs.
No special preparation needed; simply register, gather your movers, click the Zoom class link, and start dancing. We encourage you to find a safe, open space to move in and make sure to modify any movement as needed.