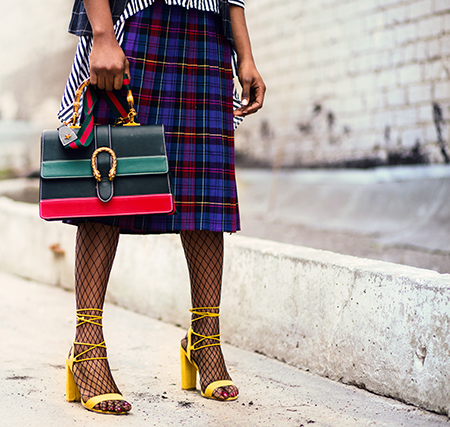 Berkshire Humane Society (BHS) will open the doors of its new Catwalk Boutique in Lenox for a two-day clothing drive on Sunday, November 11 and Monday, November 12. From 11am to 3pm, the public is invited to drop off donations and take a sneak peek of the new space located at 26 Church Street in Lenox. Light refreshments will be provided and adoptable animals will make an appearance.
This clothing drive is part of an ongoing effort to collect like-new and very gently-used women's clothing to sell at Catwalk Boutique, Berkshire Humane Society's successful resale shop.
All proceeds generated at Catwalk Boutique help the shelter care for more than 1,200 homeless animals each year. This critical revenue also helps fund numerous programs and services that benefit both people and animals. Examples include The SafePet Program, which offers temporary, free pet care to pet owners in crisis, the Pet Food Bank for people experiencing financial hardship, and low-cost spay/neuter programs for cats.
Catwalk Boutique specializes in affordable women's clothing with an emphasis on designer and upscale labels, current styles, and contemporary fashion. In addition to clothing, shoppers can purchase handbags, jewelry, shoes, and accessories such as scarves, hats, and gloves. The original store is located at 325 Stockbridge Road in Great Barrington.
Catwalk Boutique is entirely stocked by community donations. All women's clothing and outerwear, jewelry, shoes, handbags, wallets, scarves, hats, and gloves will be accepted. Please no lingerie, undergarments, or bathing suits. Men's clothing that is in excellent condition will also be accepted.
The Lenox clothing drive will be from 11am to 3pm on November 11 and 12. Ongoing donations may be dropped off at Berkshire Humane Society (214 Barker Road, Pittsfield) and Purradise (301 Stockbridge Road, Great Barrington). Drop-offs and pick-ups in Lenox may be scheduled by emailing cmcgrath@berkshirehumane.org.
For more info, please contact the shelter at (413) 447-7878 or email enelson@berkshirehumane.org or cmcgrath@berkshirehumane.org.