Apr
16
Thu
Artists' Reception & Art Raffle

@ Berkshire Humane Society
Apr 16 @ 5:30 pm – 7:00 pm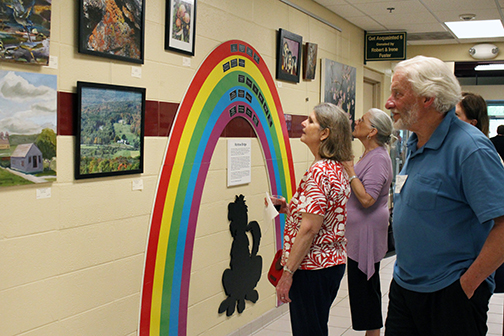 Please join us for our spring Artists' Reception and Art Raffle on Thursday, April 16, 2020 from 5:30 pm-7:00 pm.
The Berkshire Humane Art Gallery is a collaboration between Guild of Berkshire Artists and the Berkshire Humane Society and is located at the Berkshire Humane Society, 214 Barker Road, Pittsfield, MA 01201.
The current exhibition at the Berkshire Humane Society Art Gallery features over 80 works of original art by members of the Guild of Berkshire Artists. The artwork centers around the themes of animals, nature and wildlife and is for sale with a portion of the proceeds benefiting the Berkshire Humane Society. Visits to the Gallery are free and the gallery is open to the public during regular shelter hours.
A raffle of two pieces of donated artwork will be held during the artist reception. Information to follow.