Apr
28
Sat
Annual Car Raffle for 2019 Subaru Outback

@ Haddad Subaru
Apr 28 @ 10:00 am – Oct 27 @ 1:00 pm

Our 2018 Subaru Car Raffle kicks off on April 28!
The Prize:
2019 Subaru Outback
Premium Equipped, EyeSight Safety, Remote Starter & Heated Seats. 7-Year/100K Subaru Gold Plus Warranty. Package value over $33,000*
Ticket Price:
$40 for 1 ticket
$100 for 3 tickets
Where to Buy Tickets:
Baker's Golf Center – 658 S Main St., Lanesborough, MA 01237
Bark N' Cat – 28 Holden St., North Adams, MA 01247
Bartlett's Orchard – 575 Swamp Rd., Richmond, MA 01254
Berkshire Humane Society – 214 Barker Rd., Pittsfield MA 01201
Catwalk Boutique – 325 Stockbridge Rd, Great Barrington, MA 01230
Chez Pet – 55 Pittsfield Rd # 4B, Lenox, MA 01240
Haddad Subaru – 652 East St, Pittsfield, MA 01201
Purradise – 301 Stockbridge Rd, Great Barrington, MA 01230
The Drawing:
The drawing will be held at Haddad Subaru in Pittsfield on Saturday, October 27th at 1p.m. Ticket holders do not need to be present to win.
The Fine Print:
Winner will be drawn at 1PM on October 27, 2018 at Haddad Subaru. No need to be present. Winner must claim prize within 30 days. Winner is responsible for all taxes, title and associated fees. Prize is not transferable. Raffle limited to 2,100 tickets, if a minimum of 1,000 are not sold, the raffle will convert to a 50/50 drawing of the net proceeds. Car provided by Haddad Subaru of Pittsfield, MA. Berkshire Humane Society is a registered 501(c)(3) charity. *approximate value of the car
Sponsored by:
Thank you to our wonderful community partner, Haddad Subaru, for all your love and support.

Jun
1
Fri
Two Fur One! $75,000 Challenge

TWO FUR ONE MATCH
Give to Berkshire Humane Society by July 15th, and your donation will be matched $2 for every $1. 

What you are supporting…
REHABILITATION
Animals enter our care in all conditions imaginable. Starvation, neglect, abandonment…we've seen it all. Your support helps us provide shelter for animals in dire need of help. These animals often have nowhere else to go.
ANIMAL CARE & MEDICAL TREATMENTS
The vast majority of our expenses are tied to the animals' care. Each pet receives a physical exam, vaccinations, spay/neuter surgery, and a microchip. Any additional medical treatment, such as dental surgery or severe allergy care, necessary to help that animal get adopted is also taken care of at no cost to the adopter. We lose money on every single adoption.
SOCIALIZATION & BEHAVIORAL TRAINING
All our animals are cared for by loving, dedicated, and extremely knowledgeable staff members and volunteers who provide daily exercise, enrichment, and affection 365 days a year. Dogs are taught basic commands, work on leash manners, and practice house training. Cats are provided with toys, catnip, and their choice of material for scratching and bedding. Small animals, such as birds, guinea pigs, and rabbits, are given toys and special treats, like fresh fruits and veggies. Our shelter is not a home…but it's a very nice place to be while they wait for their people.
HUMANE EDUCATION
Berkshire Humane Society believes in compassion, and compassion begins with humans who prioritize loving treatment and care of animals. We understand that children are the future. Our numerous education programs, such as Camp Humane, Humane Heroes, and Defenders, invest in our future by teaching and fostering loving, caring, knowledgeable attitudes about companion animals and local ecology. You can be part of our future by participating now.
We need your help to continue this work. Your $1 equals…
---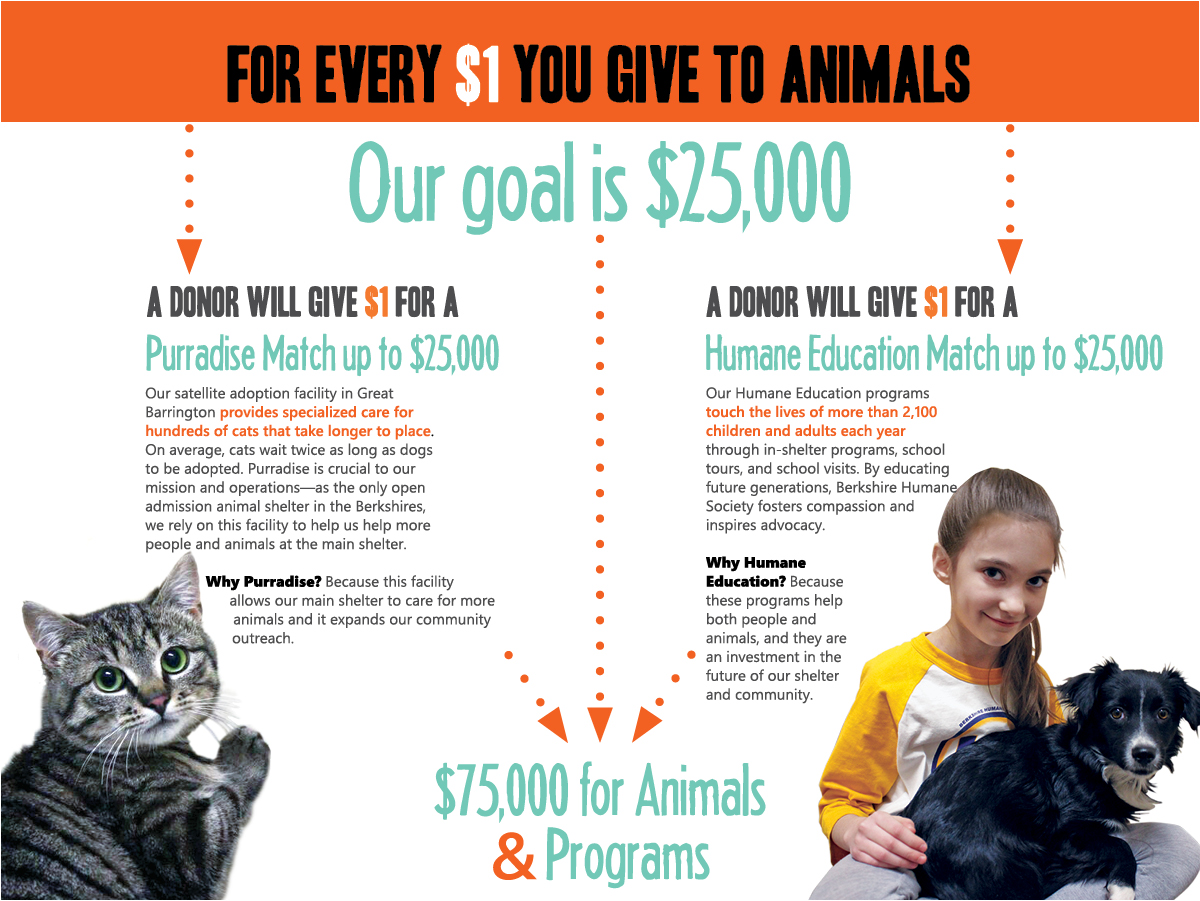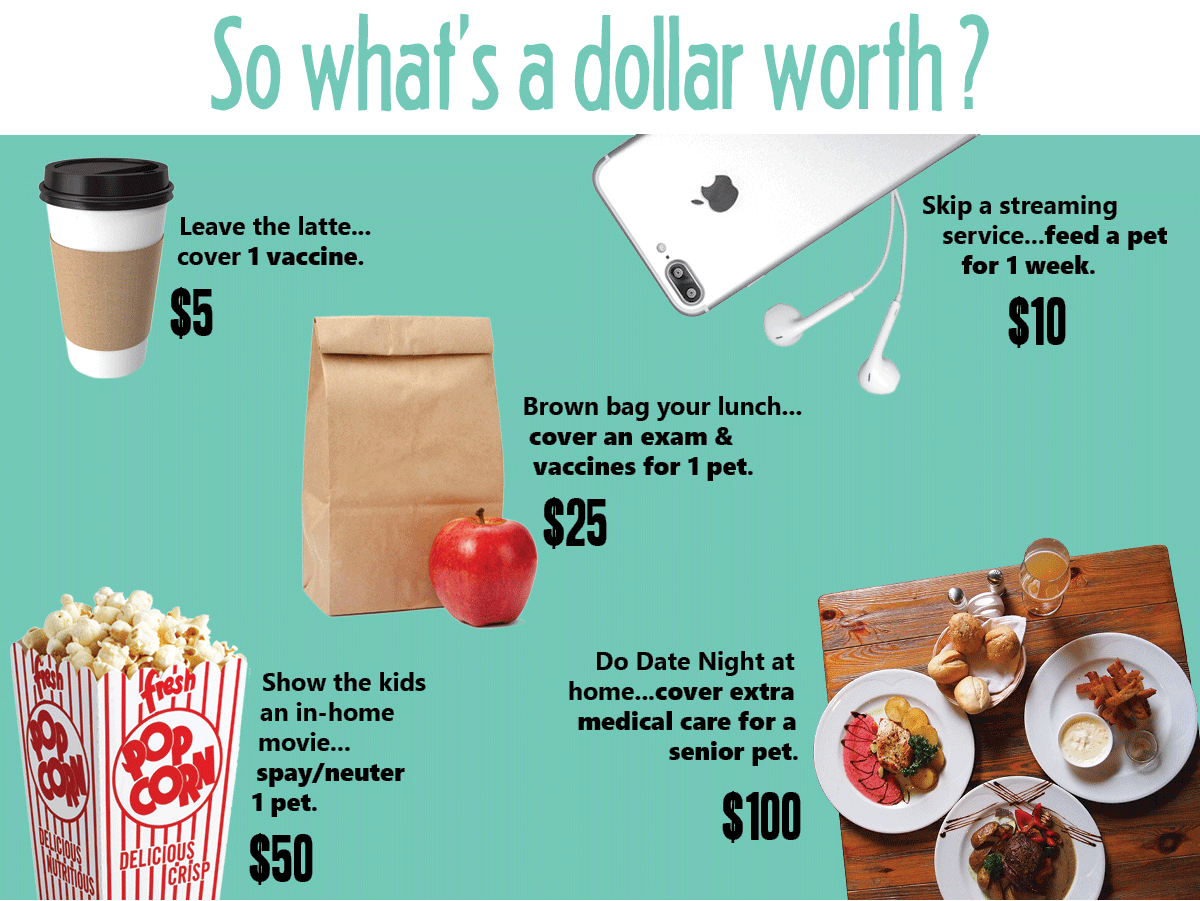 Jul
21
Sat
Satellite Adoption Event

@ Purradise
Jul 21 @ 11:00 am – 2:00 pm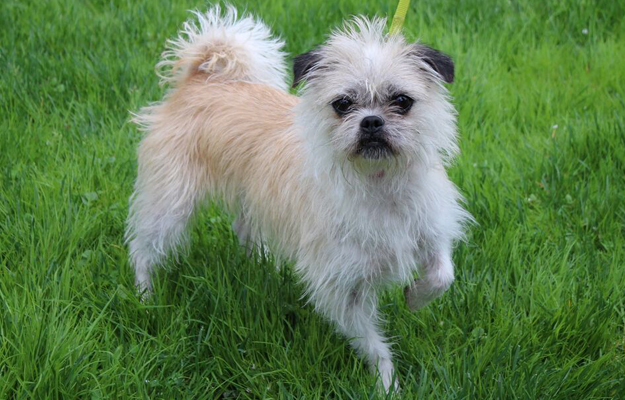 Visit Purradise from 11a.m. to 2p.m. on Saturday, July 21 for a satellite adoption event in Great Barrington. Dogs from the main shelter will be in attendance, and Purradise is always filled with friendly felines looking for their forever families. Come say hello to the cats and pups, and consider taking home a new furry best friend!