Sep
9
Sun
Woofstock 5K & Dog Walk

@ The Common in Pittsfield
Sep 9 @ 9:00 am – 4:00 pm
Pittsfield Cooperative Bank presents

NEW to Woofstock 2018: 5K Run timed by Berkshire Running Center
Join Berkshire Humane Society for our annual fundraiser celebrating you and your dog! Enjoy family-friendly activities, food trucks, craft fair, live music, raffles & games…plus, participants are invited to run or walk with or without a dog. Everyone is encouraged to collect pledges to help support homeless animals and the mission of Berkshire Humane Society. Fundraising perks & assistance are available.
Woofstock 2018
Sunday, September 9, 2018
The Common on First Street, Pittsfield, MA
Grand Marshal – Max, the little retriever mix
Special thanks to our 2018 Title Sponsor, Pittsfield Cooperative Bank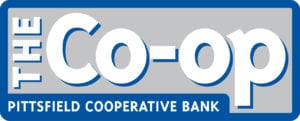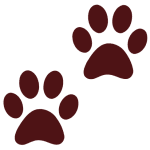 SCHEDULE

9:00 – 9:45 A.M. 5K Registration  — and —  9:00 – 10:45 A.M. Dog Walk Registration
Check-in at least 15 minutes before your event. Turn in your pledges and collect your t-shirt and prizes. Leashed dogs are welcome. Breakfast will be served from 8 a.m. to 9:30 a.m.

9:30 A.M. Preliminary Canine Games
Free games for dogs and their people. Finals will be held at noon.

10:00 A.M. 5K Run
Runners will enjoy a 5K timed by Berkshire Running Center. Leashed canines are invited to participate. Route TBA. Please check-in by 9:45 a.m.

11:00 A.M. Dog Walk
Walkers will take a stroll around downtown Pittsfield led by our 2018 Grand Marshal (TBA). Leashed canines are invited to participate. Please check-in by 10:45 a.m.

12:00 P.M. Final Canine Games
Ribbons will be awarded! You must compete in the preliminary games to qualify for finals. 


12:30 P.M. – 4:00 P.M. Festival
Enjoy our family-friendly festival with live music, craft fair, food trucks, beer tent, games, raffles & more!

There are many ways to participate in Woofstock 2018.
Visit our Woofstock page for more info and to register.
Sep
25
Tue
13th Annual Pasta Night at Zucco's Family Restaurant

@ Zucco's Family Restaurant
Sep 25 @ 5:00 pm – 8:00 pm

Join us for our 13th annual Pasta Night hosted by Zucco's Family Restaurant!
Tuesday, September 25 from 5-8PM
Dinner includes choice of spaghetti or ziti with either 2 meatballs, 2 hot or sweet sausages, or a combo, plus bread and butter.
50/50, Raffle and Lottery Tree
Adults are $10
Children under 12 are $5
Proceeds support Berkshire Humane Society and its mission. "To Go" orders are available.
Oct
27
Sat
Annual Car Raffle for 2019 Subaru Outback

@ Haddad Subaru
Oct 27 @ 1:00 pm – 2:00 pm

Our 2018 Subaru Car Raffle kicks off on April 28!
The Prize:
2019 Subaru Outback
Premium Equipped, EyeSight Safety, Remote Starter & Heated Seats. 7-Year/100K Subaru Gold Plus Warranty. Package value over $33,000*
Ticket Price:
$40 for 1 ticket
$100 for 3 tickets
Where to Buy Tickets:
Baker's Golf Center – 658 S Main St., Lanesborough, MA 01237
Bark N' Cat – 28 Holden St., North Adams, MA 01247
Bartlett's Orchard – 575 Swamp Rd., Richmond, MA 01254
Berkshire Humane Society – 214 Barker Rd., Pittsfield MA 01201
Catwalk Boutique – 325 Stockbridge Rd, Great Barrington, MA 01230
Chez Pet – 55 Pittsfield Rd # 4B, Lenox, MA 01240
Haddad Subaru – 652 East St, Pittsfield, MA 01201
Purradise – 301 Stockbridge Rd, Great Barrington, MA 01230
The Drawing:
The drawing will be held at Haddad Subaru in Pittsfield on Saturday, October 27th at 1p.m. Ticket holders do not need to be present to win.
The Fine Print:
Winner will be drawn at 1PM on October 27, 2018 at Haddad Subaru. No need to be present. Winner must claim prize within 30 days. Winner is responsible for all taxes, title and associated fees. Prize is not transferable. Raffle limited to 2,100 tickets, if a minimum of 1,000 are not sold, the raffle will convert to a 50/50 drawing of the net proceeds. Car provided by Haddad Subaru of Pittsfield, MA. Berkshire Humane Society is a registered 501(c)(3) charity. *approximate value of the car
Sponsored by:
Thank you to our wonderful community partner, Haddad Subaru, for all your love and support.